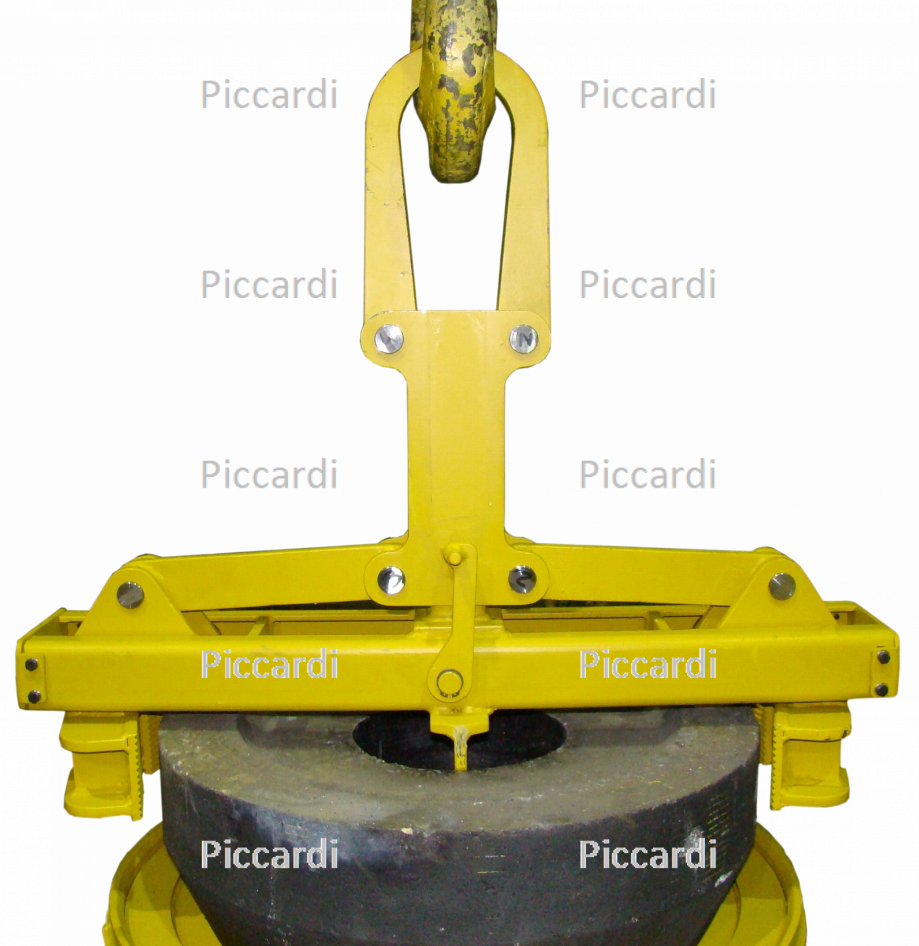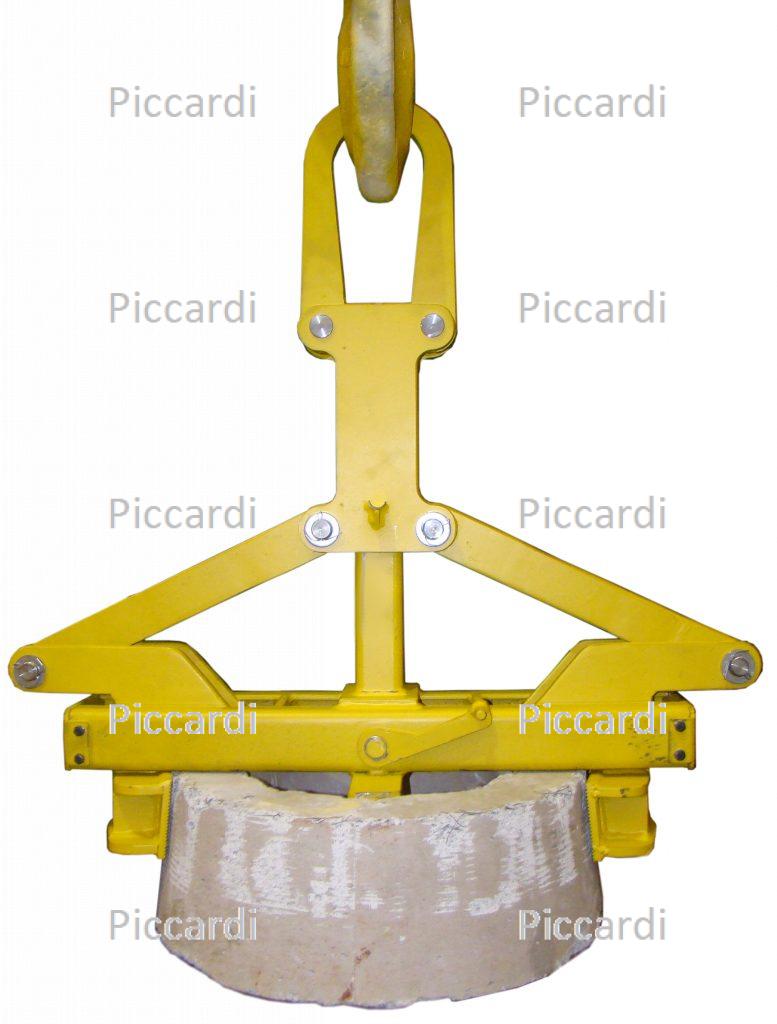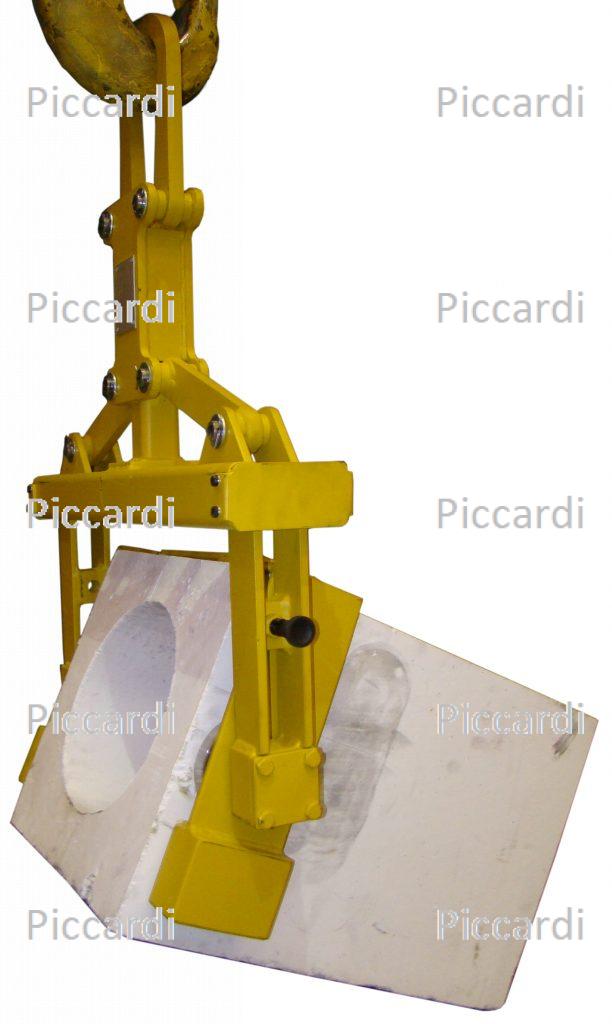 TO ACCESS MORE DATA YOU NEED TO LOGIN
ITEM 64 – Pincers for refractories
The Piccardi pincers for refractories have been studied to perform a safe and quick lifting and building of refractories inside the furnace.
Different shapes and materials need to be handled with different lifting and handling methods. That's the reason why Piccardi has developed several tongs to allow the proper handling.
Please contact us, we can design the right pincer for your application.