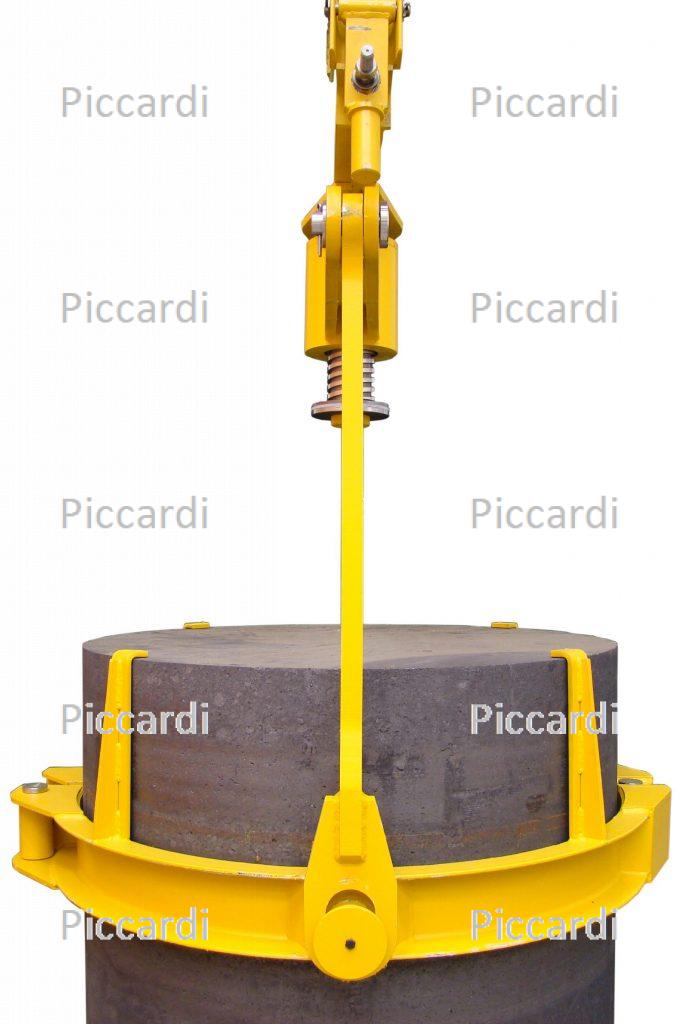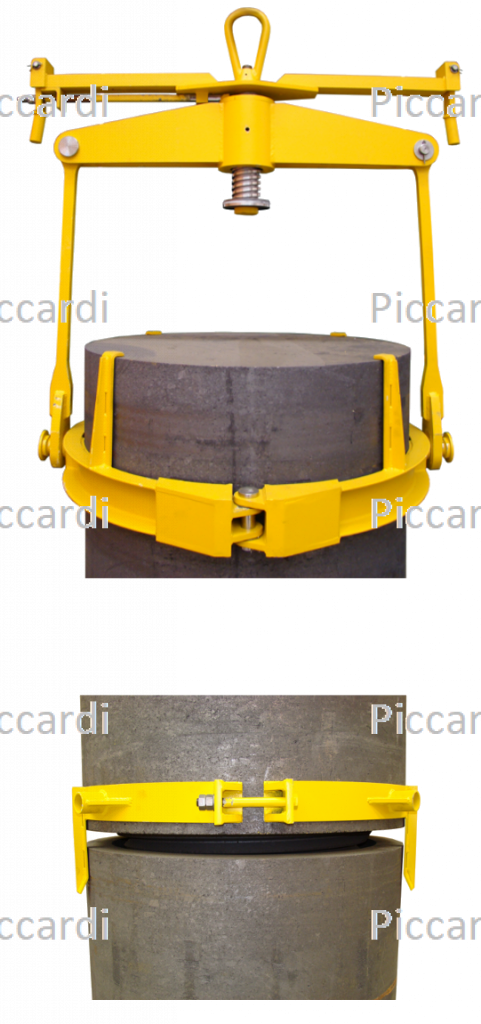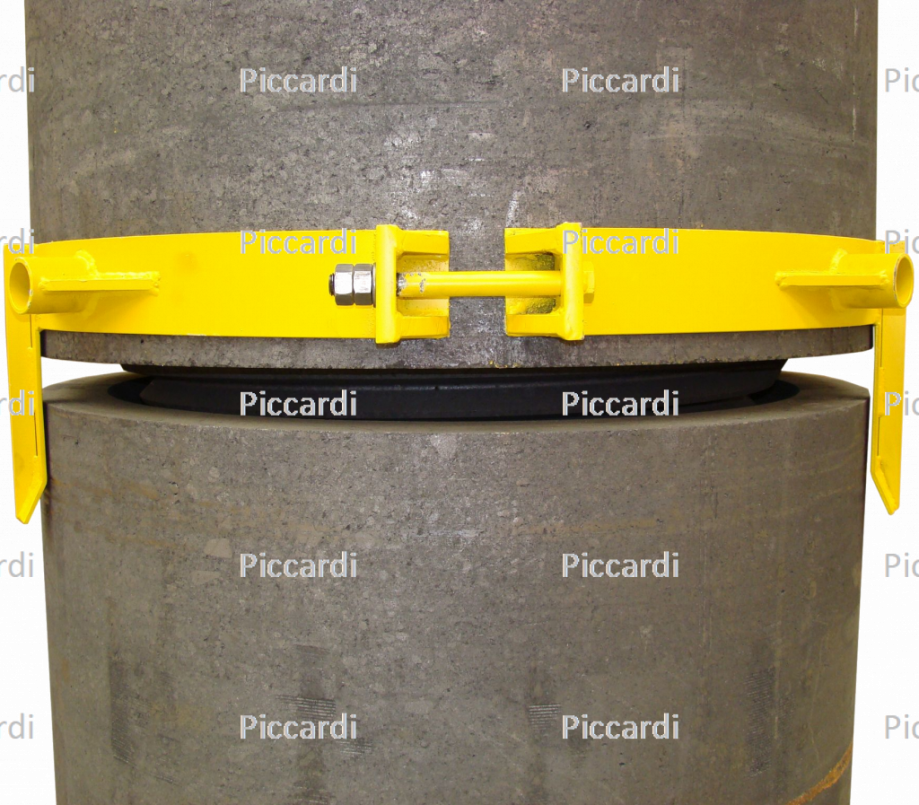 TO ACCESS MORE DATA YOU NEED TO LOGIN
ITEM 29 – Balancing ring for carbon electrodes
For the handling of carbon electrodes:
The tool (1) clamps the electrode, puts it in vertical position and holds it during the joining of two electrodes.
The threads of the screw, available in MD-B or MD-C, have the same stroke of the threads of the nipple.
The tool (2) is used for the manual joining of the electrodes.