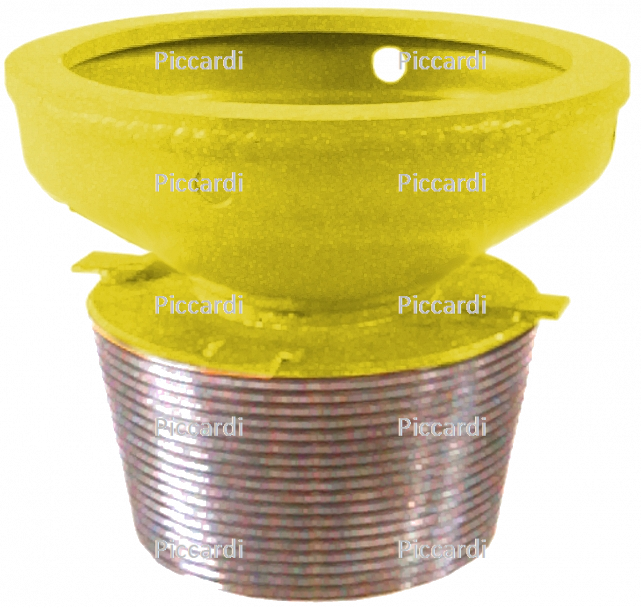 TO ACCESS MORE DATA YOU NEED TO LOGIN
ITEM 11/f – Funnel with steel nipple
The funnel with nipple is a complementary equipment to the "PICCARDI" lifting device (ITEM 8 & 9). The funnel has the same function of the standard lifting plug, but this solution allows to reduce to less than 145mm the encumbrance above the electrode columns and to work with the safety latch on the crane hook while transporting the electrode colums on and off from the furnace.
The weight to the funnel is 14 Kg, the code to order only the funnel is 1060 while the code to order both the funnel and the threaded half nipple can be found on the data sheet.
For smaller electrode diameters, from 200mm to 450mm, if you use the small line version of the "PICCARDI" lifting device (ITEM 8/l). The code to order the suitable funnel (ITEM 11/s) is 1840.