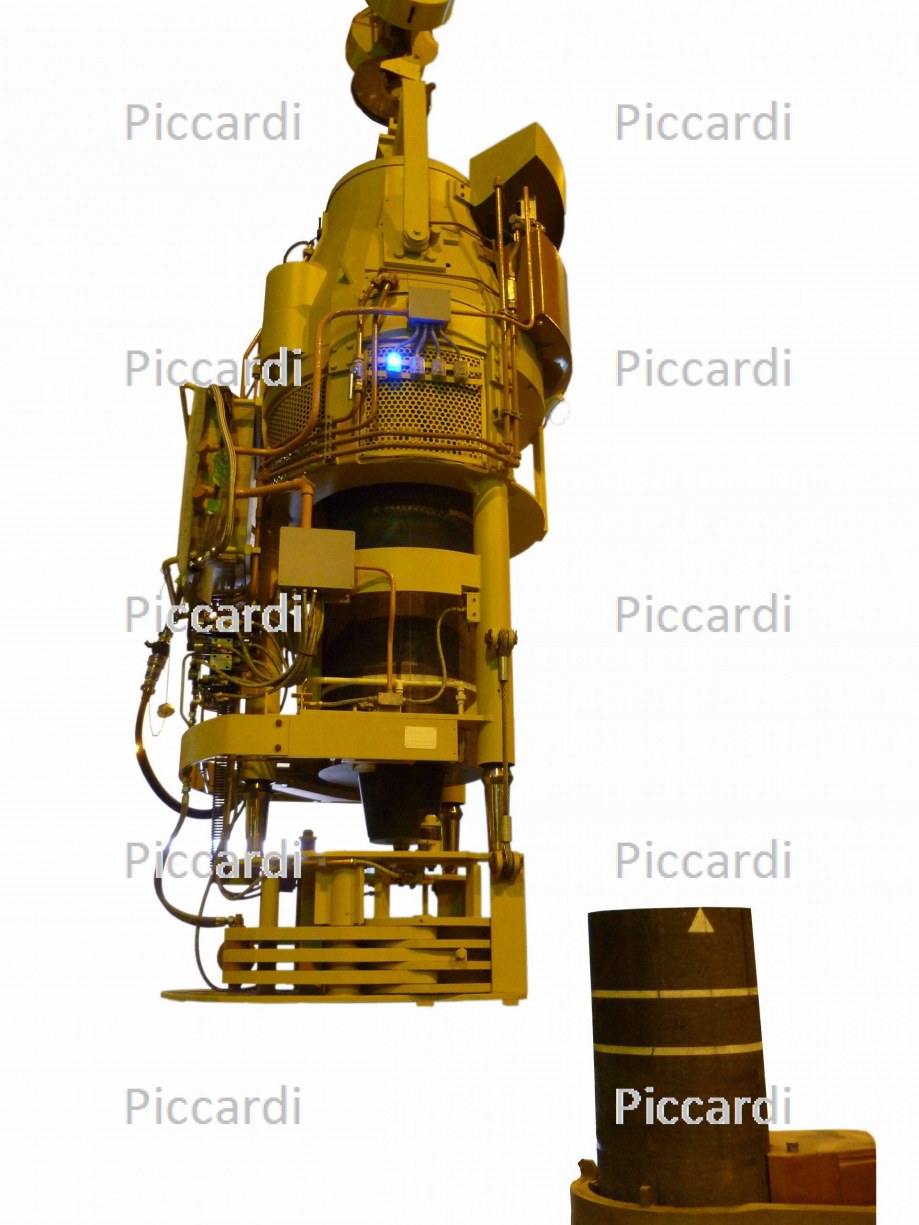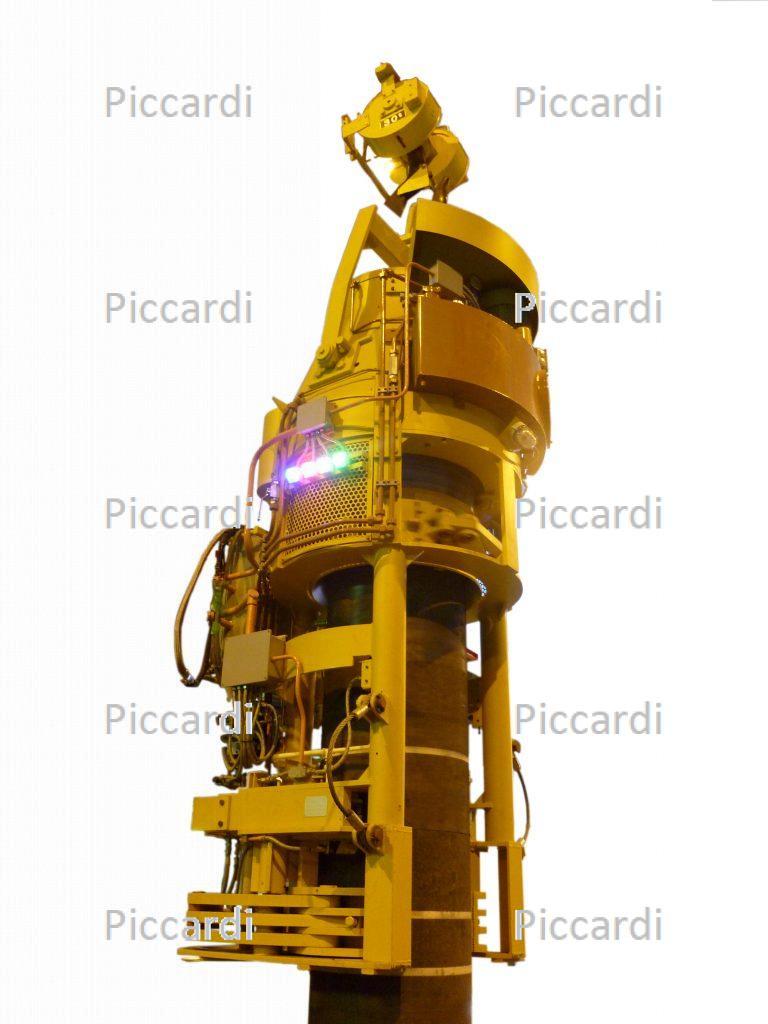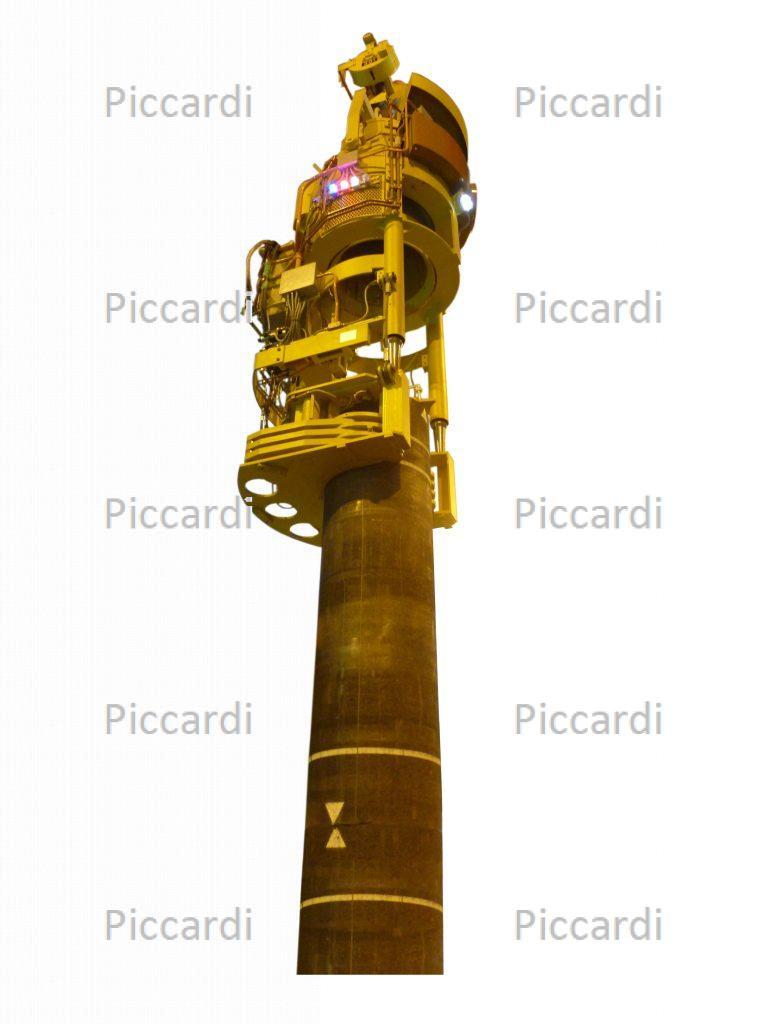 TO ACCESS MORE DATA YOU NEED TO LOGIN
ITEM 01 – Automatic electrode jointer
The automatic electrode jointer is the disruptive technology developed by Piccardi founders in the early 80's to perform the joining operation directly on the furnace without any operator being close to the electrode. The over thirthy experience and the continuous research for improvement have guaranteed a reliability and performances.
The jointer can be ordered with the several optional features such as: Top rotating device (Item 1/r),  Touch screen display for control and diagnostic, cable drums for connecting cables storage, radio remote control …
Now available insulated for Submerged Arc Furnace.
It was installed successfully  in Wacker Holla Norway furnace 8
Now you can join the electrode automatically, safely end efficiently with the smelter arc furnace in normal operation, the electrodes energized.
Login to see more the pictures.
ADVANTAGES:
TIME SAVING: Reduction of furnace down-time during jointing
NO THERMAL SHOCK
REDUCTION OF ELECTRODE OXIDATION
REDUCTION OF HEAT LOSS: The column of electrodes is not removed
TOTAL SECURITY
AUTOMATIC JOINTING
REDUCTION OF ELECTRODE HANDLING
NOTE:
No special requirements nor structural alterations are needed with respect to the height of the crane's hook, overall furnace dimensions electrode holders, or for storage of the robot.